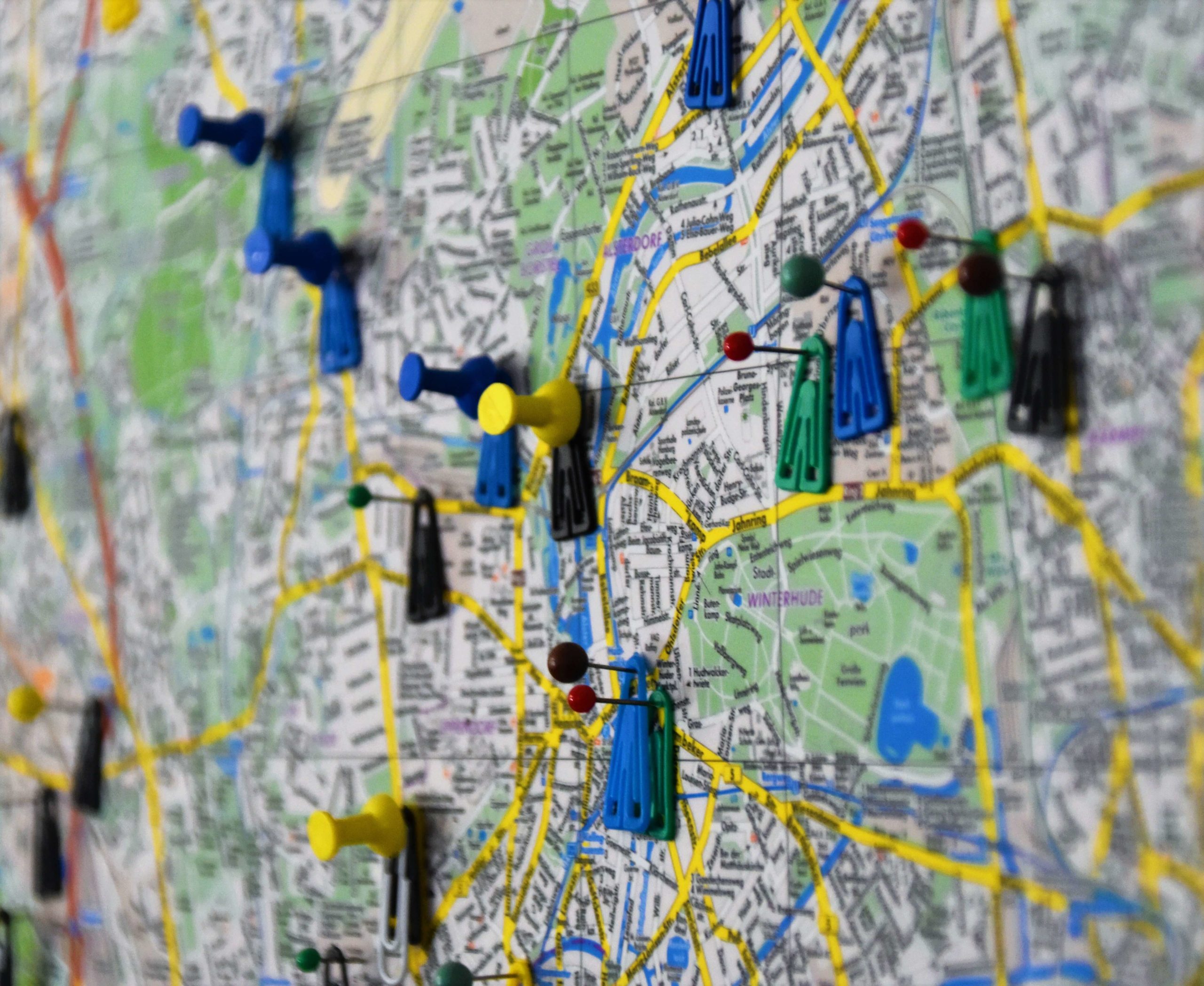 Geospatial data is an essential tool used to describe and obtain up-to-date information about an event, place, object, or phenomenon with a location on or near the earth's surface. Examples of standard programs that utilise geospatial data on mobile devices are Google Earth, Google Maps and Uber.
However, geospatial data goes far beyond these programs and supplies essential data for industries such as utilities, infrastructure, the environment, and more. There are several components that geospatial data combines,
including the coordinates on the earth, the characteristics (attributes) of the phenomena, object or event, along with the time or window of time (timestamps or temporal) that the event was occurring. An example of this would be an earthquake event, the location of a vehicle, or a person's whereabouts that is spreading an infectious disease.
Here we will help you understand the importance and benefits of geospatial data and how geospatial consultancy would help your company by providing valuable and helpful information to improve your business services, carbon footprint and bottom line.
Important Benefits Of Geospatial Data
The added attributes of geospatial data improve the spatial and temporal context of information, making the data you receive easily conceptualised.
Applying the data to a map and specific location on earth makes patterns such as severe weather, migrations, driving or shopping habits and road traffic easier to see and, therefore, makes it easier to respond effectively and quickly.
The quicker we see these patterns, the faster we can give organisations that utilise geospatial data an edge to make strategic decisions or implement changes. In the past, noticing patterns could take months, if not years, under some circumstances. Being able to do this within a matter of days is essential in today's world.
Benefits Of Geospatial Data
The critical benefits of geospatial data for our planet and the people through supporting vital services will help future-proof assets, avoid disruptions and improve the ability to deliver exceptional customer service.
Geospatial data helps with everything, including where to find services such as restaurants or hospitals, showing an increase in environmental erosion in a specific area while serving the public, the business sector and the earth.
Other benefits of geospatial data include:
The ability to manage natural resources on our planet more effectively and efficiently
Better and more informed planning methods for developers or risk-based issues for different organisations
Improved communication and real-time information that is essential during a crisis
Improved access for everyone leads to greater transparency
Accurate, current data that has several layers of details leading to better decision making
Optimisation of assets and business
Businesses now can analyse historical data due to geospatial data, helping to predict emergencies, streamline services, and make better decisions because they can see a larger picture of patterns.
Three important industries that benefit from geospatial data are utilities, infrastructure and environmental services.
Geospatial Data For Utilities
Utility companies have to meet the high expectations of their customers, such as:
Maintaining dependability and service reliability
Balancing safety, risk management and regulatory compliance
Reducing interruptions of service and limiting downtime of utility service
Keeping bills affordable and developing sustainable options for utilities for the future
As a utility provider, whether your organisation is responsible for power lines, water management, or telecommunications, geospatial technology is the best way to future proof your organisation. Geospatial data is updated in real-time, multi-dimensional asset management, helping mitigate risks and problems and helping improve efficiency and customer service.
Geospatial Data For Infrastructure
Infrastructure is a crucial component in our daily life and having reliable spatial data is essential.
Geospatial data provides your organisation with :
The ability to be proactive in maintaining assets to help prevent disruption, infrastructure closure or increased costs
Mitigate disruption in an efficient and effective manner
Improve efficiency in the office and the field by reducing traffic management costs and improving safety
Improve decision making by providing real-time data
Improve customer service and satisfaction
Geospatial data helps you to understand the exact location of every part of the infrastructure, from what is underground to what is overhead. Maps created using geospatial data are quickly updated and include information about current conditions and multiple attributes affecting those conditions.
With rapid growth and development, geospatial data is necessary for thoughtfully planning and maintaining infrastructure to understand better the impacts and costs of current and future needs. Geospatial information is essential for building and maintaining the infrastructure of the future.
Geospatial Data For The Environment
Today, organisations focusing on protecting the environment can access geospatial data to improve decision-making using real-time data. Current data provides evidence and up-to-date information to help minimise harm to the planet.
The benefits of using geospatial data to help with the environment include:
Reducing administration time while maintaining a cost-effective approach to help promote clean, sustainable growth
Reducing harm to the planet and reduction of risk to people, assets and earth due to environmental hazards
An increase in tree planting and ecological restoration projects
Preserving and protecting sensitive areas by assessing the long-term impact on the environment due to infrastructure development
Conservation of resources for future generations
Improving long-term planning of infrastructure, development, and land use to help mitigate harm to the environment
Utilising geospatial technology and data gives us the power and the ability to make more informed choices when it comes to infrastructure development and how to mitigate things like coastal erosion. We can easily see the areas negatively impacted in our environment and
make better choices for our planet and future generations.
Solutions for Transforming Utilities, Infrastructure, and the Environment
At MGISS, we believe in a forward-thinking approach and develop solutions and services that will positively impact the future of the environment, everyday life, and our clients' businesses.
We offer geospatial consultancy, geospatial software development, technical support, and training to future proof your operations. Contact us today.
---